MEET THE FOUNDER
Hey, I'm Gianna, a member of the grief club, too. I started All The Skies as a means for grievers to be supported, but also for grievers to know they're part of a community. I know how isolating grief can be, and I'm here to tell you, you're simply not alone.
In addition to the products on All The Skies, I have other resources to help you navigate grief. 
A Podcast– So Sorry For Your Loss. This is not your average grief group! Each week, I welcome guests that detail their experience with grief, what they've learned, how it's shaped them, and helpful tips for surviving and thriving.
A Complete Resource Guide– A downloadable PDF with pages full of books, media, websites, support organizations, etc that have been helpful to me and my friends in grief. WAIT til you see just how much there really is out there to support YOU! (coming soon!)
A Community– follow me on Instagram, @sosorrywithgianna for entertaining and informative content on grief and to connect with others.
A YouTube Channel– I present grief tips, video excerpts from the podcast, and more about my daily life as a mom and entrepreneur.
LEARN MORE
WHERE IT ALL STARTED
I suffered a string of significant losses in my twenties. The flowers and the Edible Arrangements repeatedly rolled in. While I appreciated the gestures, those standard gifts didn't really help. It was the more meaningful gifts, the ones that gave me permission to feel and grieve, that left a lasting impression.
When someone I knew became a part of the grief club, I began sending self care items, my favorite grief books, and cozy pajamas (for the days you just want to stay in bed!). I consistently receive weekly DMs on my Instagram from people asking for advice on what to gift someone for grief. So I thought... "maybe I can start an online boutique with modern sympathy gifts!"
With much thought, research, and care, All The Skies was born.
The name of the brand is influenced by my father, Gary, telling me he loved me more than "All the oceans, and all the skies," each time we parted. He died suddenly in 2017 and I miss him every day.
THE MISSION
We hope to change the way society looks at supporting people who are grieving. No more drab black or sympathy doves. Instead-- supportive, chic gifts! We're on a mission to create a strong community of women who know they are not alone in their grief.
All The Skies aims to be the go-to online destination for those who are looking to support the modern woman in their life going through a tough time. But the products in this boutique are not just for others! You're encouraged to treat yo'self when needed, too!
SHOP NOW
What The Community Says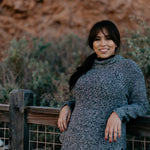 "This is genius. Everything out there seems so antiquated. I would have loved receiving these products after the death of my husband."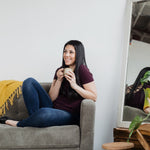 "Great gift ideas, but I'll be shopping for myself here, too!!"

Premium gift brands all in one place